Milestone is a full-service video agency with a focus on behavioral change social development communication, corporate communications, virtual/ hybrid event production, event live streaming services, and sales-driven, high-quality videos.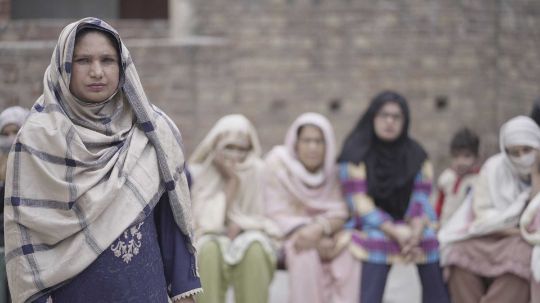 Oxfam creating spaces project documentary
Milestone produced Oxfam's Creating Spaces Project documentary focusing on early childhood marriages and VAWG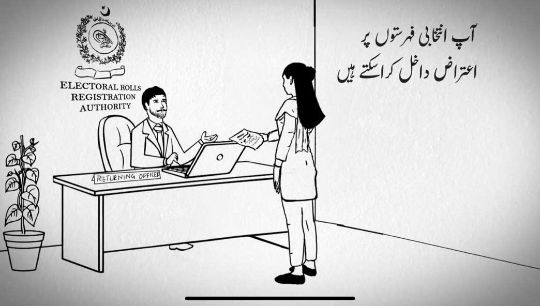 Voting explainers by Int. Foundation for Electoral Systems (IFES)
Doodle-style explainers for helping people to participate in local government elections.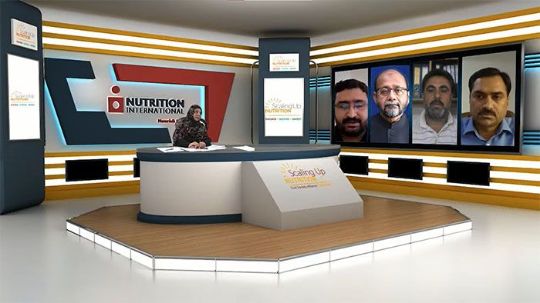 NATIONAL NUTRITION DIALOGUE
Virtual National Dialogues organized by Nutrition International.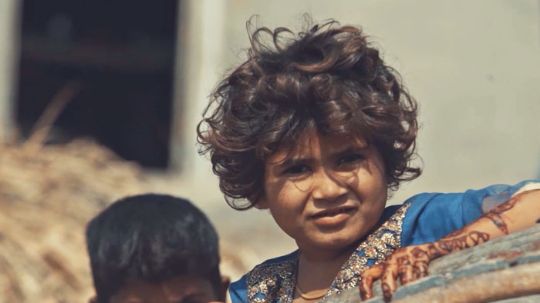 Documentary ACTION AGAINST HUNGER
Documentary Series on nutrition improvement program by ACF funded by European Union.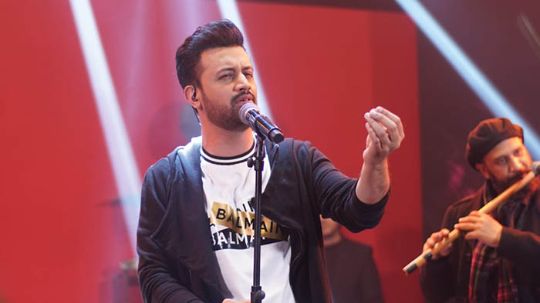 Lahore Grammer School Virtual Concert
Atif Aslam Virtual Concert organized by Lahore Grammar School.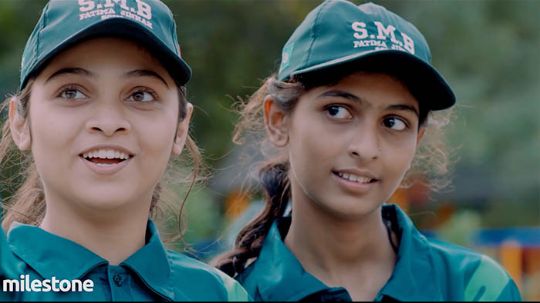 Tika & Zindagi Trust Documentary
A beautiful documentary about motivating & help young girls to learn professional cricket.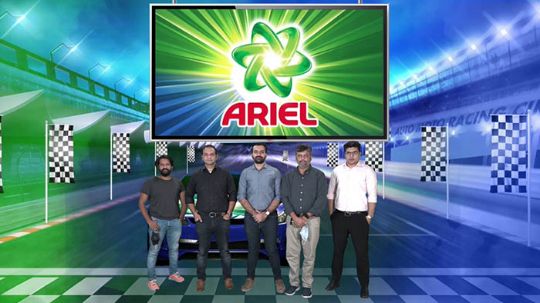 Ariel road show 2021
Milestone produced a live virtual event for Ariel Pakistan on Microsoft Teams platform.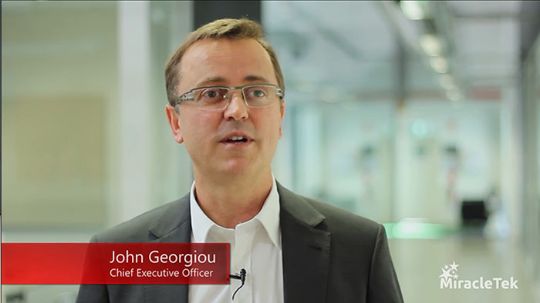 Georgiou Group Australia Corporate video
Team milestone produced a corporate documentary of Australia's most prominent construction company Giorgiou Group.
Why we are best at
Documentary Film Production
milestone is Pakistan's renowned documentary film & corporate video production company based in Karachi city. Founded in 2010 to produce thought-provoking and engaging media, Milestone has since become a leading creator in documentary production and worked for the world's prestigious organizations including EU, FNF, Nutrition International, P&G, Oxford University Press, TIKA, Red Cross, etc.Our work is known for its deep integrity, highly skilled craft, and ability to push boundaries, entertain and inspire.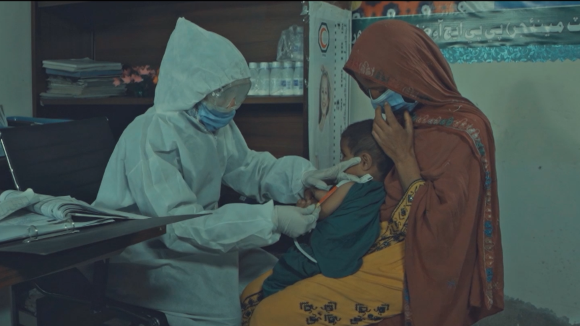 Action Against Hunger - ACF Documentaries
Documentary Series on nutrition improvement program in Sindh by Action Against Huger -

In this ProgramAction Against Hunger implemented the Program for Improved Nutrition in Sindh (PINS) with the support of the EU. ACFtreated malnutrition in health facilities, supported an outreach program to screen, refer, and follow up with children, and implemented a behavior change communication program for improved childcare, sanitation, and feeding practices. Through this approach, ACF managed 44,797 cases of severe acute malnutrition in children in 2019.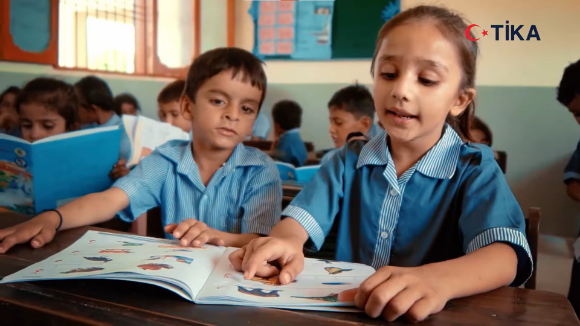 TİKA Documentaries projects
TİKA -Turkish Cooperation and Coordination Agency is the Turkish Govt. Agency collaboratingwith aiding Pakistan's local non governmental organizations to help communities in educational, health, livelihoodand awareness projects.

Milestone produced 11 documentaries forTİKAin Pakistan.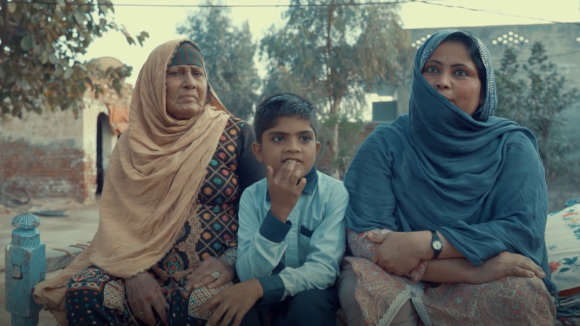 UK Islamic mission Doucmentaries
Milestone produced a series of documentaries regarding theeducational, health, humanitarian and awareness projects by UK Islamic Mission in Pakistan.
UKIM has been collaboratingwith local organizations in Pakistansince decades.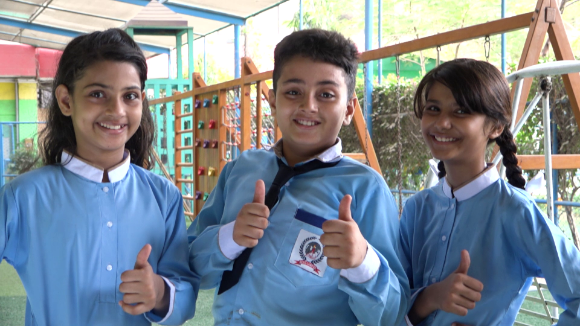 Corporate Documentaries
Milestone produced number of corporate documentaries
Live Virtual & Hybrid Events Production
Milestone is the pioneer in virtual event production in Pakistan
Virtual Events Solution was started as a need of the time, an alternative way to connect during the lockdown. Now, it's part of the new normal and an innovative way to connect with audiences worldwide. It has a number of great advantages.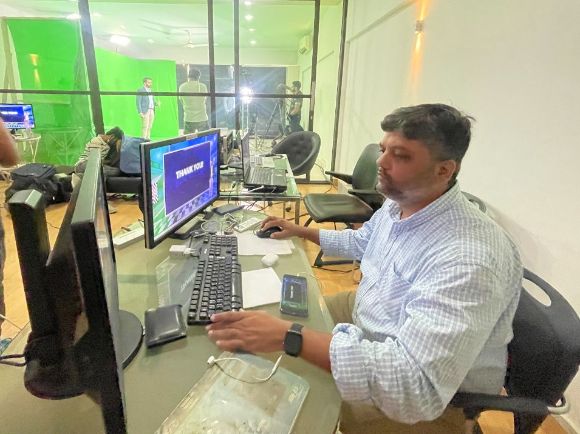 Virtual Event Production
Virtual Event & Hybrid Productions are amazing platforms & audience-building tools that can tremendously grow your audience & customer base using technology & scalability. Online virtual events produce high-impact results that can be used with frequency each year to drive lead generation & sales growth- with the added benefit of accommodating your attendees that can't attend your in-person events. Virtual events can be created for just about any type of event and Run of Show, including Corporate Meetings, Conferences, SKO's, Summits & Fundraiser events connecting with your target audiences. Meeting planners now have the option of planning for Virtual or Hybrid events based on this new technology and can reach global audiences efficiently. 

Bringing You the Best in Video Production Services 

We are a full-service creative video production company. We create commercials, virtual events, corporate videos, development sector communications, documentaries and entertainment projects. Please explore below
STUDIO SERVICES
We offer a wide range of studio services including but not limited to photography, videography, and editing.

CORPORATE VIDEOS
Milestone creates high-quality corporate videos for ambitious businesses of all shapes and sizes. We specialize in making engaging and credible audio/video content for corporations.
PRODUCT DEMO
A product demonstration video showcases how your product works. We believe in executing it with excellence and bringing forward the best possible introduction of your product.

PUBLIC RELATIONS
Our PR specialists are experts in building and maintaining the brand image. We can write and distribute press releases and pitches, execute events for public outreach, facilitate in social media promotions, and conduct market research.
ANIMATED EXPLAINERS
These are short videos used for explaining big ideas in small, simple ways. We make animated videos, illustrations as well as whiteboard drawings.
EVENT LIVE STREAMING
We can professionally live stream your events in real time to various social media platforms such as Facebook, Youtube, and Twitter.
EVENT VIDEO PRODUCTION
We provide state of the art services for event video production with modern multiple camera production technology. 
PRODUCTION SERVICES
Milestone provides production facilitates to individual producers and companies in any type of video project. Including documentaries, commercials, interviews etc. 
SOCIAL MEDIA VIDEOS
The importance of social media cannot be more emphasized in this digital age. Social media videos can increase your reach and engagement like no other content or medium.
360 VR VIDEOS
As virtual reality technology is becoming available to consumers, it is a great opportunity for companies to provide immersive 360 deg videos of products and services.

TV COMMERCIALS 

We specialize in creating high value and high impacting TVCs that are scripted to grab attention. With a unique touch of creativity and animated graphics our commercials are bound to motivate the viewers.

INTERACTIVE TUTORIAL VIDEOS

Have a product or service that needs a lot of learning on the customer part? Lessen their agony by creating tutorial videos & increase product awareness.


Michael Ioannakis
head of marketing Georgiou group australia
I cannot recommend the team at Milestone Video enough. They were an absolute pleasure to deal with all the way through the process. The video case studies were a big success and has helped other companies understand our product and service. The production team were very easy to work with and understand their craft. Fantastic video service for anyone looking to get a high quality video for any requirement without breaking your marketing budget.

Naveed ali baig
ceo innovative pvt ltd
Brilliant execution of live streaming in complex environments: indoors or outdoors, multiple sessions simultaneously, participant engagement and reading situations promptly; all of this bundled together is what Milestone delivers seamlessly. Keep up the good work!

anas arif
VP Logicose pakistan
Salman and Hammas were fantastic to work with! Communication was always timely and very professional. We were extremely pleased with the end result. Thank you for all the great work!

Tooba Niazi
Communication manager Oxfam Pakistan
We took Milestone Production on board for an extensive production consultancy across Punjab and Sindh. Salman and his team of young professionals are skilful in the craft of documentary production. They produced multiple visual products for us at Oxfam in Pakistan of cinematic quality and standard.
The team was culturally well-versed and contextually aware of the grass root community field work.

karachi office
Suite 404 Khayyam Chambers, PECHS Block 6 Shahrah e Faisal, Karachi, Pakistan.
Milestone studio
Basement B9 Block 15 Gulshan e Iqbal K Karachi, Pakistan.

Islamabad office
B 307 Tower 2 Samama Gulberg Towers Gulberg Greens, Islamabad, Islamabad Capital Territory